Maintain your carpet by hiring a commercial carpet cleaner.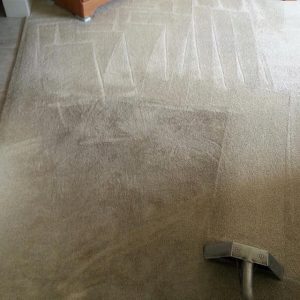 Carpets get dirty. It's pretty much inevitable– between the foot traffic bringing in dirt and debris, and dust particles settling in over time. And for carpets in commercial buildings, you should make sure your carpets are cleaned often. It's a good idea to vacuum at least three or four times a week, and get your carpet cleaned about one or two times a month. The best way to do this is to hire a commercial carpet cleaner to maintain your carpet.
A commercial carpet cleaner is equipped with the experience and tools necessary to perform a proper cleaning. You can expect your cleaner to get rid of all the dirty particles that have accumulated and made a home within the fibers of your carpet. This process alone will significantly improve the look, feel, and smell of your carpet. Additionally, this can result in health benefits, as you will no longer be breathing in as many allergens and contaminants. Other parts of the commercial carpet cleaning can include steam cleaning, vacuuming, and more.
Hiring a professional commercial carpet cleaner is definitely to your advantage. Here at Precision Carpet-Tile & Upholstery Cleaning, we only use safe chemicals and the best carpet cleaning equipment. The results of our work will exceed your expectations, and you'll find that you've been saved a lot of time and effort that you would've had to put in to clean your carpet yourself.

If you're looking for a reliable commercial carpet cleaner in Central Florida, give us a call today!
Similar Services We Offer: