Our team employs some of the most reliable and effective local carpet cleaners.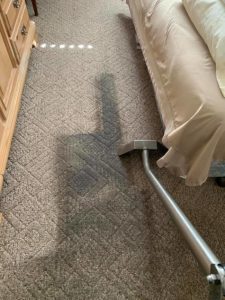 Your carpet is important. The right carpet can add to the overall aesthetic of the room, offer a soft texture, and provide a more pleasant atmosphere. That's why we take our services as local carpet cleaners in Central Florida very seriously. You don't deserve a job half-done, nor should you have to suffer with dirty and smelly carpet.
Carpets go through a lot over time. Think about how many times you've walked into your home with your shoes on or how many times one of your kids has accidentally spilled a drink. Add in a layer of dust and contaminants, and you'll start to wonder how you've gone so long without a good carpet cleaning. So, if you're looking for reliable and experienced local carpet cleaners, look no further!
Here at Precision Carpet-Tile & Upholstery Cleaning, we'll work diligently to rid your carpet of odors and particles hidden in the fibers, and we'll also strive to get as many stains out as possible. Carpet cleaning can be a time-consuming and rigorous task. Instead of overworking yourself with carpet cleaning, you can rest assured that leaving the task to us will exceed your expectations. You'll be able to once again enjoy that clean, soft, and fresh carpet that has been hidden under a layer of dust and dirt for so long.

Our excellent work as local carpet cleaners is backed up by over 30 years of experience and high-quality equipment and cleaning solutions. Give us a call today for more information!