Residential Spray Services
We use technologically advanced, professional electrostatic sprayers to deliver a safe, effective shield of a hospital-grade disinfectant over all surfaces.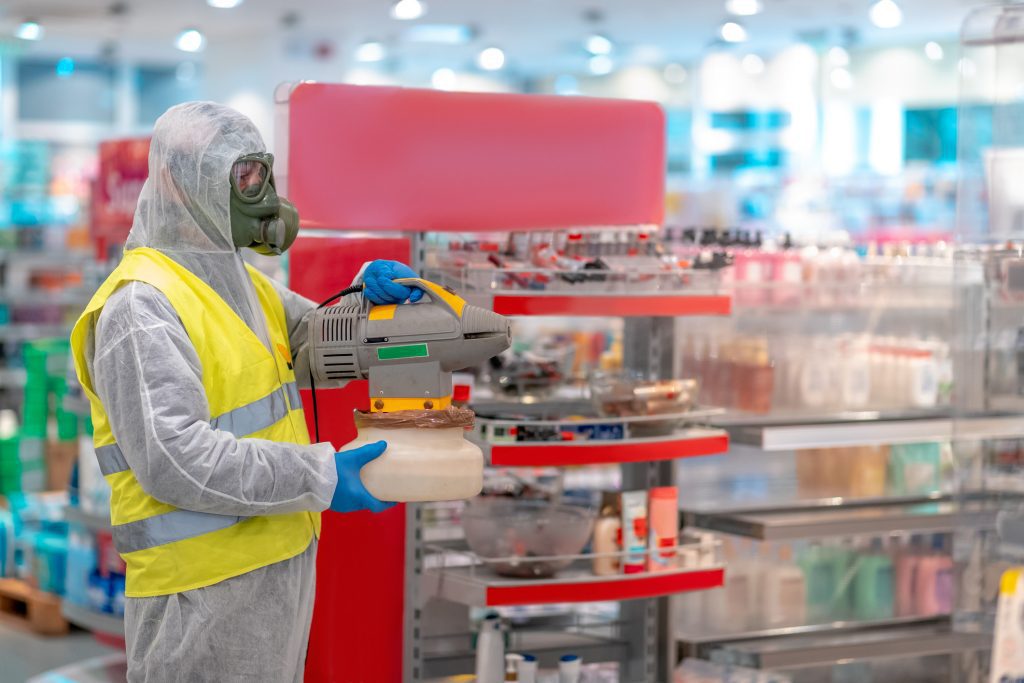 EPA-registered
NSF-certified for use on food contact surfaces
Non-irritating to skin, eyes or lungs
Fragrance-free
Non-corrosive, safe for sensitive electronics
We spray your house clinically clean—which means:
Odor free
Germ and bacteria free
Allergen-free
Mold and mildew free​
We can effectively kill
H1N1
Norovirus
E Coli
Staph
COVID-19
Commercial Spray Services
Offices, schools, prisons, nursing homes, churches, day care centers, gyms, and other commercial settings are especially susceptible to germs and bacterial infestations, and not just during the cold and flu seasons.
Precision effectively kills and eliminates , staph, E. coli, Legionella, listeria, salmonella and more; as well as viruses including covid-19, Hep A, B and C, Norovirus and Rotavirus among others.

Our spray is non-corrosive so it's safe to use where sensitive electronics are located. A fine mist protects over and under all objects so everything your employees, your customers, members, and participants touch are disinfected and deodorized to clinically clean standards. No rinse is required. Our products are NSF-Certified for use on food contact surfaces.
Similar Services We Offer: