Stay safe in your office with our commercial disinfecting spray.
Having a clean working environment is more than just something that makes your space look nice– it's important to your health, too! Being around other people means that many of us are passing germs and viruses around through touchpoints or just being near others. While this is usually harmless, there are certainly instances when sickness can be spread via these habits. Here at Precision Carpet-Tile & Upholstery Cleaning, we want to help you keep your commercial spaces clean for your clients, customers and employees in the Central Florida area with our unique commercial disinfecting spray.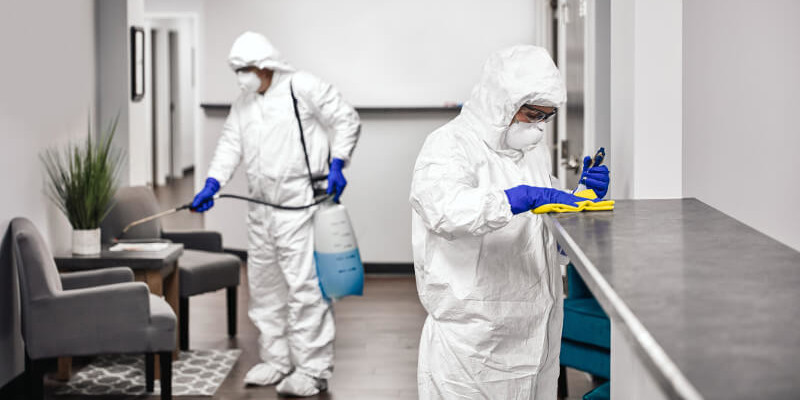 We have a variety of disinfecting services when working with our commercial cleaners, including a commercial disinfecting spray. One of the things you will notice about working with us is that we have professional cleaners who show up in uniform. This allows our clients to enjoy peace of mind and security. Once we have arrived, we'll get to work with our different options for disinfection. Our disinfecting spray is distributed  in an ultra-fine mist that will get all the hard surfaces. We also offer electrostatic disinfection along with allergen and COVID cleaning options. With these cleaning precautions combined, we are confident that your workspace will be a healthier one.
If you have been looking for commercial cleaners who are able to help with a variety of cleaning services, look no further. We are able to help with commercial janitorial services, commercial disinfecting sprays and other methods of quality cleaning. For more information about these or our other services, please contact us today.