We are a company with strong values and professional standards!
Here at Precision Carpet-Tile & Upholstery Cleaning, we are a floor cleaning company with more than 30 years of experience in the cleaning industry. We're known for our excellent customer service and satisfaction, attention to detail, and state-of-the-art equipment. No job is too large or too small – from the towering, modern skyscraper to the small business office to your home. We treat each one with the same respect, quality of care, and commitment to keep your budget in mind.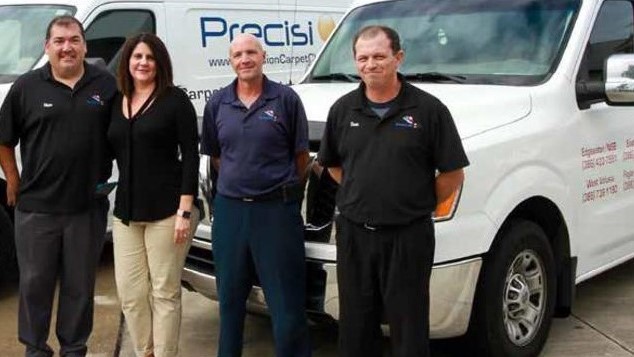 Our company was built with strong values and a solid work ethic in mind. Our value system is in the right place. We're large enough to handle any job, but humble enough to parlay our values into solid, trustworthy relationships in business. We began as a small, family-owned business and have never forgotten our roots. Though we've grown over time, we take the time to remember what instigated that growth. We still pride ourselves in complete customer satisfaction, no matter how much our company has grown!
We have always ensured that our company sticks to professional services and quality standards. We are fully licensed and insured. Additionally, our technicians are fully trained, uniformed and quality-oriented, and we provide them the very latest in equipment.  We spend many hours each year to ensure our technicians are consistently trained and updated on all our cleaning and sanitization techniques. In fact, we meet the strict standards of the Institute of Inspection Cleaning and Restoration of Carpets, Tile & Upholstery.
With our level of experience, equipment and professionalism, we hope that you will give us a chance to satisfy your cleaning needs. For more information or to book an appointment, please contact us today.