Enjoy a quality clean for your commercial environment with our commercial janitorial services.
How do you know your building is clean? If you have a commercial property, then you rely on commercial janitorial services to keep your building clean and to your discerning standards of cleanliness. Here at Precision Carpet-Tile & Upholstery Cleaning, we don't just promise a quality clean for your commercial property in the Central Florida area, but we prove it! We deliver a quality clean with our methods and state-of-the-art cleaning tools.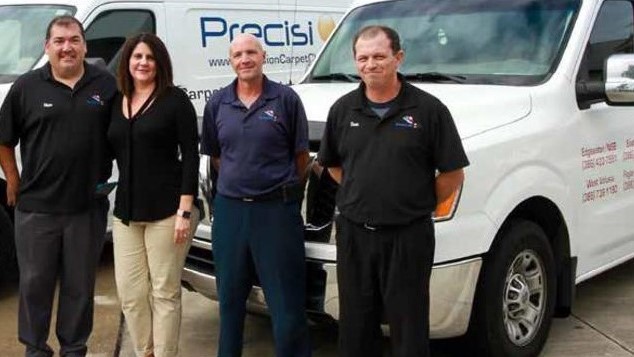 We offer a variety of commercial janitorial services to meet your cleaning needs, including sanitizing restrooms, vacuuming, steam cleaning, mopping of the floors, furniture polishing, and emptying the trash. If you need other actions such as stripping, waxing, and buffing the floors, we are able to assist you with those things, too.
We don't just say that we will provide you with a quality clean, we also give our clients proof of our services. We provide photos, GPS data, and even allow you to monitor our services with real-time quality assurance options. We allow you to submit requests and check our documentation online, giving you easy access and a complete audit trail for future reference and your own records. If you do find issues that need attention, we make fixing those issues easy. You can report issues via email, SMS or voice message, and we will immediately get to making it right for you.

We would love to get started on your commercial janitorial services. When you entrust us with your business, please rest assured that your workplace will be sparkling and sanitized after our services performed with reliability, affordability and quality in mind. For more information, please give us a call today.
Similar Services We Offer: